The Ted Senior Foundation
'Clear eyes, full hearts, can't lose'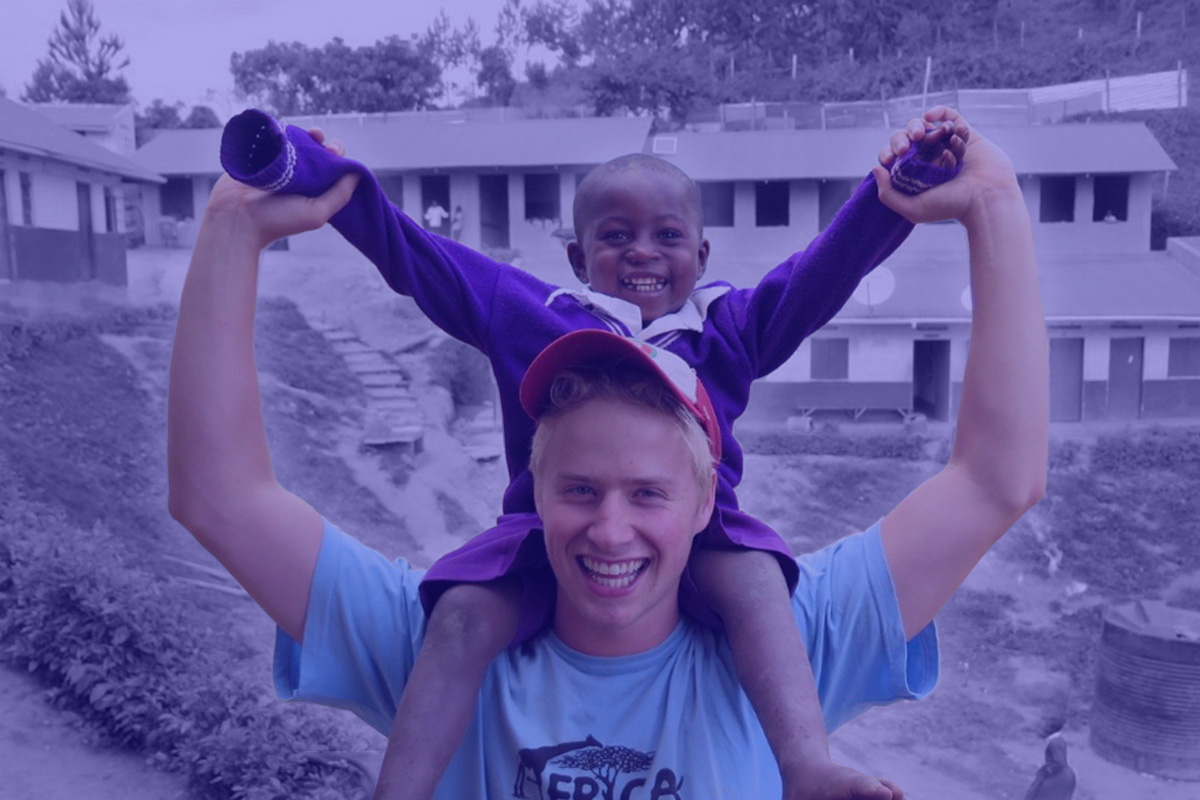 Direction
Since the Ted Senior Foundation was set up last year, £140,000 has been raised in his memory. This is in no small part as a result of the magnificent efforts of Ted's friends and family who have run marathons, cycled hundreds of miles, sold and bought foundation merchandise, put on amazing events and donated beyond generously in honour of a man who has left such an overwhelmingly positive legacy.
The trustees (a combination of close friends and family) had a choice to make when deciding how the money would be best spent. Whilst they knew a huge impact could be made purely through grant-making, it was decided that the money should be put towards a tailored service which reflected Ted's compassion and kindness of spirit. In light of how he cared so much for others, his love of sport and sport's unrivalled ability to draw people together, "Ted's Friends" was born.
The premise of the service is to have one individual within each sports club at University who has undergone training in mental health first aid (paid for by the TSF). The individual is to make him/herself known to the rest of the club at the start of the season, and provide an anonymous, non-clinical outlet to any member of the club who may be struggling with their mental health. There will of course, be a substantial support network in place for the "Ted's Friend", so as to ensure the burden of the problems of others does not weigh too heavy. Be on the lookout for updates in the coming months!
Ted's Story
"On the 10th of February 2018, I was preparing for what I always perceived to be the biggest rugby match of the year - England vs Wales. The next thing I knew, two police cars, along with my parents and my younger sister, Rosie, turn up at my university house in Bath to tell me that my brother had taken his own life that morning, aged 22. Never in a million years would I have ever envisaged this happening.

Ted was fortunate enough to have a great group of friends and a close and loving family. He had likeability and a special aura about him that even strangers were often in awe of. Of course, I am biased as his proud little brother, but he was one of those guys who, on the surface, had absolutely everything going for him; he was intelligent, a talented sportsman and was always the life and soul of every situation. I'm sure to some (including me at times), it was frustrating that whatever he put his hand to he was good at, although his humble nature made it slightly more bearable. Having graduated from Bristol, Ted moved to Swansea to study medicine with the aim of becoming a doctor.

The topic of mental health and suicide is something that I now immensely struggle to hear about or discuss. The majority of the time I find myself choosing to shut myself off or remove myself from certain situations as I simply cannot comprehend what has happened and I refuse to believe the truth. Ted and I coexisted and since his passing, it feels as if everything good in this world has vanished.
Living without the most important and influential person in my life seems unthinkable and intolerably scary. I can say, first hand, that the pain of losing someone through suicide is beyond unthinkable and at times unbearable – to the point that you cannot even physically move, eat or sleep."
Max Senior
Ted's younger brother and best friend.
Events
A number of different fundraising events have already taken place in aid of The Ted Senior Foundation, raising over an epic £145,000 in total!
The Amsterdam Marathon 2018
Over 30 cyclists, 60 marathon runners and a sea of amazing supporters help raise over £60k in Amsterdam for The Ted Senior Foundation… read more.
National Student Psychiatry Conference 2019
Donna Boycott, Jojo Hawkins and Cam Watson spoke to 150 medical students at the National Student Psychiatry Conference 2019 to find out what support is currently on offer at Medical Schools and what people need.
The Ted Senior Foundation Fundraiser Ball
A black tie event organised by some of Ted's closest friends raised a massive £16k for the Foundation.
The Cardiff Half & Bath Half 2018
Well done and thank you to Ted's friends and Foundation supporters who took part in the Cardiff Half 2018. "The Bath Boys" were set to take part in the Bath Half, however unfortunately the event was cancelled due to snow. The boys amazingly raised a huge £7k and we cannot thank you enough.
Beaune to Rome 2018
Huw Nurse and a group of friends from Just Sardinia cycled from Beaune to Rome raising money for Ted.
Donate
The Ted Senior Foundation has already received a huge amount of generous donations, and for each and every donation we are beyond grateful - thank you for your support.
Although we are exploring the direction of the Foundation, you can help us help those who need it by donating via the link below.
Thank you.
Follow us and stay up to date with news and upcoming events!